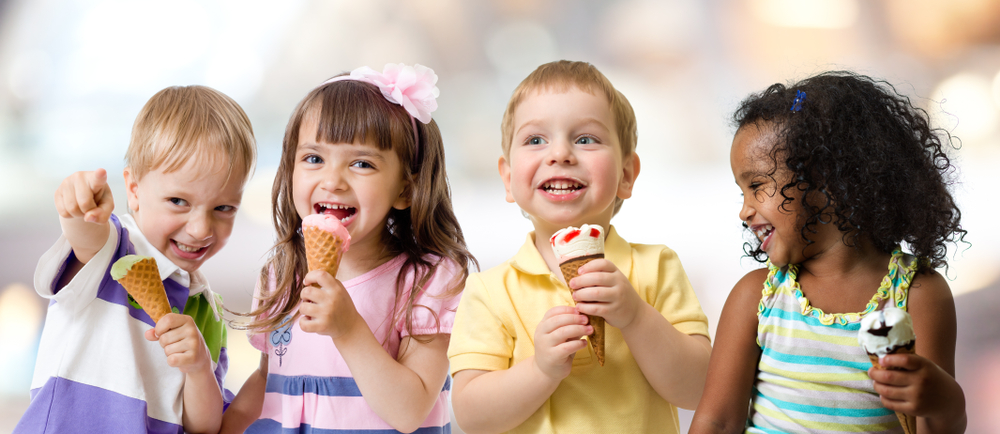 Mrs L, London
Thanks to Elizabeth the process of finding a nanny was less stressful and very efficient.

Elizabeth sent me just a few CV's that were all absolutely spot on and relevant to our situation and requirements. There was no waste of time and from our first phone call and I could immediately feel that Elizabeth was excellent at her job.

She is very professional very thorough and very friendly at the same time.

We are very happy to have found our next nanny through Empire Nannies and we would definitely contact Elizabeth again in the future should the need arises. 
Miss K, Kent
Elizabeth Thomson at Empire Nannies is simply the best agent.

I cannot say enough positive things about her, as a midwife changing careers to maternity nurse/nanny, she has helped me immensely and is always there to offer support.

Elizabeth is very polite, efficient, professional and always has the best interests at heart of her nannies, maternity nurses and families alike, she has all the time in the world for each candidate and client, you never feel rushed speaking with her and she is very thorough in what she does.

Such a warm, friendly and caring person, a bit of a Mary Poppins if you will and I would recommend Empire Nannies to any prospective client be it a nanny or a family.

Empire Nannies ensures that only the best and most appropriate candidates are put forward to the most suited families. 

"The service at Empire Nannies is outstanding and pure excellence."
Dr K, Germany
Empire Nannies helped us within a very short period of time to find us a perfectly matching maternity nurse.

Miss Thomson checked precisely what type of nurse we were looking for and was very sensible on the "soft skills".

The way Miss Thomson looks after her nurses as well as the families, shows her experience gained during her time of working as a maternity nurse herself.

We are very happy to recommend the services of Empire Nannies to our friends looking to hire an experienced and knowledgeable maternity nurse or nanny.
Miss P, London
As a maternity nurse I have dealt with many different agencies when connecting with clients from around the world. The staff at Empire Nannies are highly professional, personable and efficient. It is always a pleasure to fulfil bookings with them as I am confident that I will be well looked after. Elizabeth and her team pride themselves on creating respectful relationships between the families and the professionals they put forward. It is with the utmost sincerity that I recommend Empire Nannies above all other agencies.
Miss M, London
I approached Empire Nannies on behalf of my client, as they wanted to engage the services of a fully trained, highly experienced and professional maternity nurse who had many years experience  working for UHNW families. As my client is in the public eye, it was of great importance that the maternity nurse was used to working within a high security environment and was also extremely discreet. The candidates that were put forward for the position were all very high calibre individuals and my client was very impressed with all of the candidates level of experience and expertise. 

My impressions of Elizabeth (the director of Empire Nannies) was that of someone who is approachable, very experienced, knowledgeable, professional and has a great attention to detail. These attributes were all essential to finding the right match for my client. Elizabeth was always very prompt in her communication and was very helpful in making appropriate suggestions and recommendations throughout the process, which made a huge difference. My client was so delighted with the entire service provided by Empire Nannies, that they since have recruited a number of household staff through Empire Nannies and continue to use this agency exclusively!
Mrs K, York
What can I say about my experience with Empire Nannies

If any family looking for an agency for their childcare arrangements, then this is the agency to call.

I was introduced to our maternity nurse within 4 days of my initial enquiry!!!!

Elizabeth is a joy and pleasure to speak with, as she said at the time, "I run my ship with speed and efficiency".

It is so true!!!!

Thank you for all you have done,  I will definitely use your services again
Mrs M, London
"I will never be grateful enough to Empire Nannies for having introduced and recommended to my family Nanny S and consequently her sister Nanny B

 This lovely duo rescued my husband and I after the arrival of our first daughter. We were struggling with her sleeping, and so exhausted we found it hard to enjoy being parents.

We simply followed the routine Nanny B suggested for us, and with the help of  Nanny S, we managed to put it in place…  just in two weeks time the routine worked amazingly!!

Day by day we gained our confidence back and started to enjoy parenthood.  

I can't stop saying to people,  I know how lucky I was to have called and spoke to you Lizzie, you are a great!

Thank you and I wish you all the very best.
Mrs B, London
"The service I received from Elizabeth at Empire Nannies was exceptional.

As a first time Mum, Elizabeth's guidance and advice in employing a maternity nurse was first rate. After a thorough briefing on the telephone, Elizabeth sent me carefully screened CV's based on my needs and personal situation. After having met 2 out of 3 of the candidates in person and spoken to the other on the phone, my husband and I ended up employing one of those candidates within 10 days of my first phone call with Elizabeth.

We were thrilled with the service, professionalism and quick turnaround and would not hesitate to recommend Empire Nannies to anyone.

Snap up one of their maternity nurses now!'
Miss E, London
I contacted Empire Nannies a few weeks ago looking for a childcare position and was blown away by Elizabeth, owner of  Empire Nannies. We spoke for a while on the phone and I felt so comforted that I was in the best possible hands to find me a great nanny position.

Elizabeth was professional and extremely thorough when checking out my certificates and diplomas, as well as my references.

The warm character that represents Empire Nannies makes me feel reassured I'll be very well looked after.
Elizabeth was very committed, a sympathetic communicator and listener, and it was an absolute pleasure meeting her on our Skype interview. 
Elizabeth has kept in touch throughout the childcare job search process ensuring everything is in place and I feel this is an excellent agency for both childcare professionals and families. 
I can honestly say I have received an exceptional service!
I wouldn't hesitate to recommend Empire Nannies to anyone.
Miss S, Notts
"Thank you so so much for all your help, I couldn't have got out there for my trial without you believing in me. You have been a fantastic support and made the whole experience such a positive one for me."

   +44 (0)203 633 0571


   info@empirenannies.co.uk